Types of Printing Machines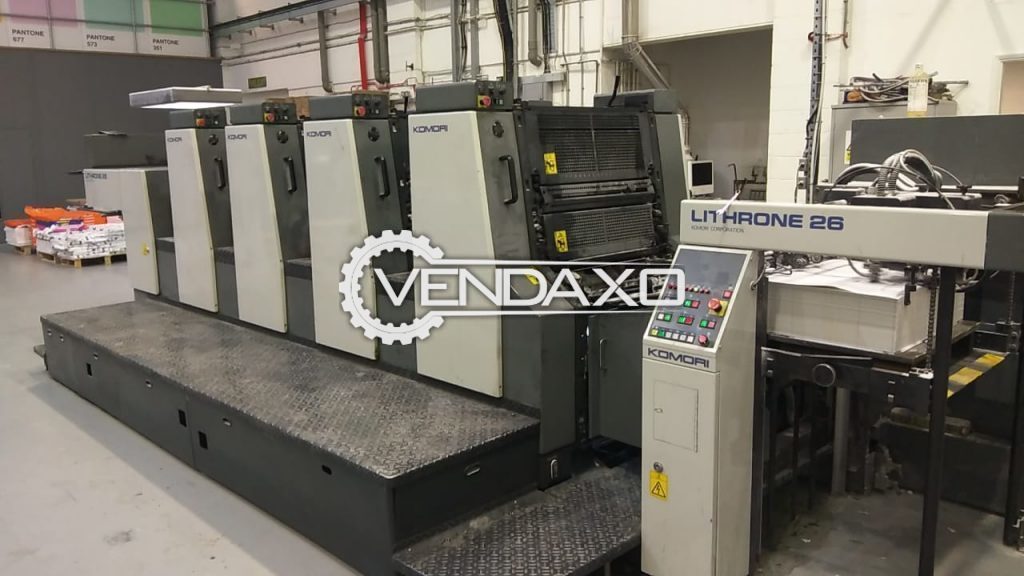 Aug 20, 2019
Printing machinery refers to any equipment that is involved in printing ink onto a medium such as paper or cloth. Depending on the scope of the work, different types of machines are employed to carry out the operations. The commonly used printing machines for industrial purposes are:
Offset Printing Machine

Flexographic Printing Machine

Screen Printing Machine

Digital Printer

Thermal Printer

Rotogravure
Offset Printing Machine
In offset lithography, the portion of the printing plate containing the image to be displayed is inked. The image is then first transferred (or offset) to a rubber blanket and then onto the surface to be printed. The surface can be any flat surface - paper, cardboard, plastic etc. It is the most widespread printing machine in use.
Advantages:
Modern offset presses are fast, with printers reaching upto 18,000 sheets per hour.

They produce consistently high-quality prints. The image is much sharper.

Longer printing plate life because there is an absence of contact between plate and surface.

In commercial quantities, offset printing is the most inexpensive mode of printing.
Flexographic Printing Machine
In flexography, the image to be printed is kept on the relief of a rubber printing plate. The plate is inked and then the content is shifted to surface. This process is used for printing on paper, plastics and even metals. It is widely used in packaging as well.
Advantages:
It allows a large variety of colours. .

Supports both oil and water-based inks. Water-based inks are preferred for non-toxicity.
Flexographic printing is slowly being replaced by digital printing.
Screen Printing Machine
Screen printing is used for surfaces that aren't necessary flat. The technique relies on a woven piece of fabric that is used as a screen. Some parts of it are covered with a non-permeable material. In the open spaces, ink can be pushed through. This method is used for glass, ceramic, wood, textiles and more.
Advantages:
Higher quality output than Digital printers.

More durable for long term prints.

Easy to print only on specified areas.
Digital Printer
The two types of digital printing are:
Inkjet
The image is formed by small droplets are propelled from one of more print heads onto the surface. They are used to produce posters, signage and photo books. Can be printed on a versatile range of materials.
Xerography
An image is formed by selectively applying a charge on the drum (metal cylinder). The charge attracts toner particles which are transferred to the media that is being printed on. A fuser ensures that the toner melts into the medium. Common example of xerographic printer is a laser printer.
Advantages:
Low cost of set up and maintenance.

Variety of colours can be printed

Clean transfer of photographs

Designed for a flat surface and does not protrude.
Rotogravure
In this technique the image is engraved into printing cylinder that is subsequently inked and the ink then transfers onto the paper. It is used for high quantity such as newspapers, magazines and packaging.
Advantages:
High-speed and high-volume prints of consistent quality.

Cost per unit is low.
High-quality second-hand printing machines available at Vendaxo.