Top Manufacturers of Pharmaceutical Machinery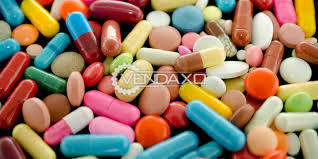 Oct 17, 2018
This is a list of the top manufacturers of pharmaceutical machinery globally and also in India.
Global Manufacturers:
· GEA Group
GEA Group AG, centred in Germany is a global equipment and process technology provider for the food industry and a range of other industries including pharmaceuticals. It manufactures solid and liquid dose technology, granulation, drying, pelletizing, coating, freeze-drying, contained materials handling, tablet compression, fermentation and liquid formulation, separation, homogenisation technologies etc. GEA Pharma Systems (India) is a subsidiary of it in Vadodara, Gujarat.
· ACG Worldwide
ACG Worldwide is an integrated pharmaceutical solutions that makes empty capsules. The ACG Group comprises 13 companies, including subsidiaries in India, China, USA, Indonesia, Brazil and Europe offering manufacturing, packaging, research and testing for the pharmaceutical industry.
· Romaco Group
Romaco Group is a pharma tech company located in Germany and has manufacturing units in Russia and USA. The portfolio includes granulating and coating machines, tablet presses, blister and strip packaging machines, tube filling machines for effervescent tablets, cartoners, end of line equipment, liquid filling and powder dosing machines as well as counting devices.
· Silverson Machines
Silverson Machines are the world leaders in the manufacturing of high shear mixers. It also specialises in powder/liquid mixers, sanitary mixers and disintegrator/dissolver. Silverson Laboratory Mixers have important applications in emulsifying, mixing, disintegrating and homogenising.
· Bosch Packaging Technology
Bosch is headquartered in Germany. The packaging division is one of the leading suppliers of processing and packaging technology. It produces complete solutions for the pharmaceutical industry. Additionally they provide after sales services as well. Its global network makes purchasing and delivering much simpler.
Some local manufacturers:
· Ace Technologies
· Nichrome India
· Bombay Pharma
· Neelam Industries
· Kevin Process Technologies
· Gansons Ltd.
· Captech Systems
· Pankaj Industries
· Parle Global Technologies
· Pharmalab India
· Prism Pharma Machinery
· WIMCO Ltd
· Bombay Engineering Works
A complete list of major Indian pharma companies can be found here.