TOP 10 MANUFACTURERS OF TEXTILE AND PRINTING MACHINERY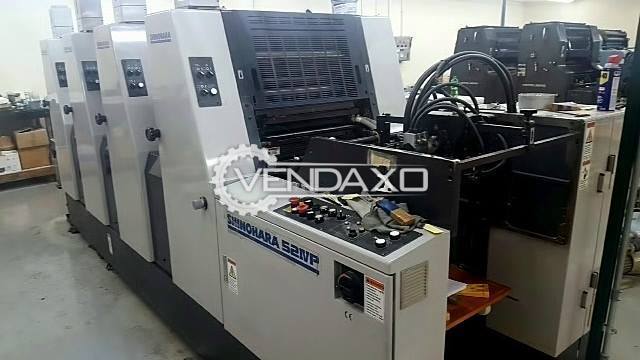 Oct 07, 2017
The textile machine market consists of players that manufacture basic machines for labor intensive textile manufacturing countries and machines for advanced and developed countries producing textile products, where labor is expensive. Automation just like in any other industry helps in bringing down the operation cost and provides better products.The major players in this segment have been Switzerland, Germany, Japan, Italy, and China concentrating mainly on fiber making, spinning, twisting, and winding machines.
Some of the best manufacturers of textile machinery are –

1) Rieter -

is a producer of textile machinery and automobile components, based in Winterthur, Switzerland.

2) Murata Machinery Ltd. -

is a privately held Japanese international company founded in 1935 with its Head Office at Fushimi-ku, Kyoto. The company's main products are industrial machines such as textile machinery, turning machines, and sheet metal machinery and communication equipment like digital multifunctional products.

3) Fukuhara group -
is a Japan based company who is a manufacturer of circular knitting machines and knitting elements such as needles and sinkers.
4) Toyota -

is situated in japan and is one of the largest manufacturers of spinning machinery and weaving machinery.

5) SHIMA SEIKI MFG. LTD. -
is situated in Sakata Wakayama, Japan and manufacturers computerized flat knitting machines, automatic fabric cutting machines and glove and sock knitting machines.

6) Shandong Tongda Textile Machinery (group) Co. Ltd -

is situated in china and specializes in design, manufacturing, and marketing of a wide range of Textile machinery, it has five branch companies, mainly produces blow room, cotton carding machine, draw frame, Roving frame, rotor spinning machine, ring spinning machine, water jet loom, nonwoven machinery etc.

7) Qingdao Qinyuan Machinery Co. Ltd. -

is situated in china and is one of the earliest and biggest factories in manufacture & sale. They specialize in quilting machines, with a history of nearly 20 years. Most enterprises in the line of garments, bedding and mattresses use their computerized and mechanical quilting machines of various types.

8) Jinjiang Xinda Precision Machinery Co. Ltd. -

is a china based company whose main products are knitting machine, circular knitting machine and single jersey circular knitting machine.

9) AIGLE MACCHINE S.R.L. -

is an Italy based company that produces textile machinery.
10) AIR INTERNATIONAL S.R.L. -
is an Italy based company that provides preparatory machinery for cotton spinning systems.
Coming to Printing machinery, these are those machineries which aid in the process of reproducing text and images using a master form or template. Modern large-scale printing is typically done using a printing press, while small-scale printing is done free-form with a digital printer. Though paper is the most common material, it is also frequently done on metals, plastics, cloth, and composite materials. On paper it is often carried out as a large-scale industrial process and is an essential part of publishing and transaction printing.
Some of the major manufacturers of printing machinery are –

1) Manroland AG -
manufactures newspaper web offset presses, commercial web offset presses, and sheetfed offset presses for commercial, publications and packaging printing. Its headquarters is in Germany.

2) Goss International -
Produces a wide range of web presses and is a dominant world player in this market. Chief competitor is Manroland. Based in Durham, USA.

3) Preestek -

Produces duplicator and convention two-color offset printing presses. Acquired AB Dick assets in 2004 and continues to produce product presses under that name. Located in New Hampshire, USA.

4) Heidelberg -
German printing company that dominates almost half of the world printing market. Produces pre-press, press and postpress equipment for a very wide range of printing needs. Located in Heidelberg, Germany.

5) Koenig and Bauer -
German printing company headquartered in Würzburg, Germany. Manufactures sheetfed presses and is the world's oldest manufacture of offset printing presses.

6) Komori -
The fourth largest printing press manufacturer in the world. Produces a wide array of sheetfed presses. Based in Japan.


7) Xerox -
Though it does not focus on the offset printing side, Xerox offers a wide range of digital sheetfed presses. Worldwide company with head offices on every continent.

8) Ryobi Group -

Produces a wide range of sheetfed printing presses. Based in Tokyo, Japan.

9) Weifang Yongcheng Machinery Company -
A manufacturer of offset printing presses, though mainly focusing on the flexographic process. Based in Weifang City, China.

10) Muller Martini -
While not as large as other web press manufacturers, it does have several products that compete well. Based in Maulburg, Germany.