Process of applying for a Rs 1 Crore MSME Loan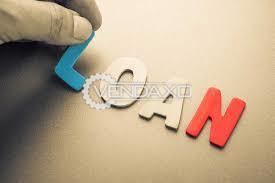 Nov 16, 2018
Introduction:
Recently Hon'ble Prime Minister revealed 12 initiatives for the growth of the micro, small and medium enterprises (MSME) sector. This included a digital platform for MSMEs to avail loans upto 1 crore in an hour or less. This initiative is expected to shorten the complicated loan approval process and aims at promoting digitisation of procedures.
The loan amount permissible is between Rs 10 lakh and Rs 1 crore. The rate of interest is 8% and above. Following initial approval, the loan amount will be given in 7-8 working days. There is no payment to be made for registration. However, a charge of Rs 1000 (taxes not included) will be levied as a convenience charge for using the portal. An added benefit for small industries is that collateral is not compulsory under the CGTMSE Scheme.
Documentation Requirement:
· Bank details: A PDF format of a six month bank statement has to be provided.
· Ownership details: Users must provide personal, educational and ownership papers
· Electronic KYC: A digitized version needs to be uploaded.
· Income tax info: Income tax returns for three years, income tax codes, e-filing details and GST details are also needed.
Procedure:
1. Go to official website
You have to start by going to the official website, www.psbloansin59minutes.com. First sign up on the portal using your name, email-id and mobile number. Having done this, click on "Get OTP" button at the bottom of the page.
2. One Time Password
Type the OTP sent to your number into the given space. Tick the 'I agree', box then you may proceed.
3. Answer basic questions
The applicant will be asked to answer a few questions concerning the loan and the application. Having done so, select "I am a registered MSME and I agree with the above selected point" and proceed."


4. GST details and Tax returns
On the next page you must enter GST details (number, username and password). Again you have the choice of entering tax returns in XML format or login with your ITR details.
5. Bank statements
You may choose to upload the bank statement or log in using net-banking credentials. This is your preference.
6. Purpose of availing loan
The user has to provide the purpose of obtaining a loan in this category.
7. Select the bank
The penultimate step is selecting the bank that you want the loan to be processed from.
8. Pay the convenience fee
Finally, pay the convenience fee of Rs 1,000 (taxes not included).
9. Completed.
Once the fee is paid, you can download your approval letter. The online process is completed.