Consider These 6 PROMINENT Things before Buying a Used or Second Hand CNC Machine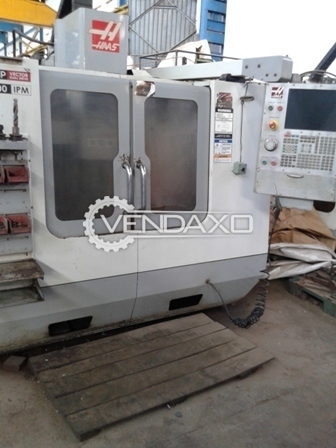 Sep 06, 2017
A CNC (Computer Numerical Control) machine is used extensively in a manufacturing business or a precision cutting business. These machines have successfully replaced traditional machines such as center lathes, shaping machines, routers, vertical millers etc. These machines do not require a trained engineer to operate them and can be used continuously for 24 hours a day. Using these machines, we can manufacture multiple products having exact same dimensions and with enhanced precision. However, all these advantages do come with a price. The CNC machines are extremely costly and it's unwise to invest too much in overhead costs without knowing when or if you'll fulfil enough orders to pay for operational investments. Therefore, manufactures prefer to buy used cnc machines, instead of investing a fortune in a new one. It is profitable for the production as well especially if the used machinery has been well maintained.
CNC machines are sophisticated pieces of equipment and even in a used machinery market they come with a relatively higher price tag. As a buyer, one needs to make sure that the machine is in a good condition so that the performance and efficiency of the machine provides the justification of its cost.
These a few factors that a buyer should consider before going ahead –
1.

Do your homework before buying second hand CNC

Those who are interested in a CNC machine need to do their homework before deciding which one to buy. CNC products range from milling & lathe machines to grinders. For this reason, it is important to know your needs and make sure that the CNC machine you purchase is capable of meeting those needs.
2. Age Inspection of used CNC machine

When CNC machines are properly cared for, they can last for many years. This is one of the first things you should consider when looking at a used CNC machine. Obviously, it's best to purchase the newest model you can afford, but older models can still function at peak capacity if they have been properly cared for and received regular maintenance and cleaning.
3. Speed Inspection
If you're running a big operation where fast production speed is crucial, you should be certain that the used machine you're looking at is capable of meeting the high demands of your business. A used CNC machine can be more than capable of producing what you need it to, but when you know that you'll be using it often and running it for long periods at a time, you should avoid purchasing one that was used for the same reason. If this is the situation you're in, then you should focus your search on CNC machines with a low hour count.
4. Check the Spindle

Run the spindle at multiple RPMS (50, 100, 1000, 5000, Max) and check for any noises.
5. Hold your hand on all the axes X,Y, Z and move them
Keep your hand on the casting and put the machine in rapid mode at 50 percent and move them. Try to feel if there's some oscillation. Listen for a low growl or any abnormal noise while operating in the rapid mode. This could mean that there are bad bearings, ball screw and worn ways. Listen to each of the servo motors for a high pitch humming. This could mean there are some problems as well.
6. Maintenance Records
You should always make sure that a used CNC machine has been well maintained before you purchase it. You should ask the seller how often is has received cleaning and routine maintenance, and, if possible, you should also ask to see the proof of services performed. Sellers don't always have these documents on hand, but if they do, they can go a long way toward putting your mind at ease. Also ensure that the machine has been upgraded to suit your needs, or that it is capable of being upgraded at all. If you plan on performing complex machining, you may require more advanced controls than what were originally included. Make sure to research the availability of replacement components and upgradable parts.
CNC Lathe Machines

Run an indicator on a few pockets to see how straight they are. You may see a gradual incline or decline which means that it is out of alignment. The important thing is to make sure it is gradual and there are no high spots and also to make sure all of the turret stations are the same. If the pockets are distorted then you will have problems keeping your drills on center and in other tooling.