Air Compressors Guide- India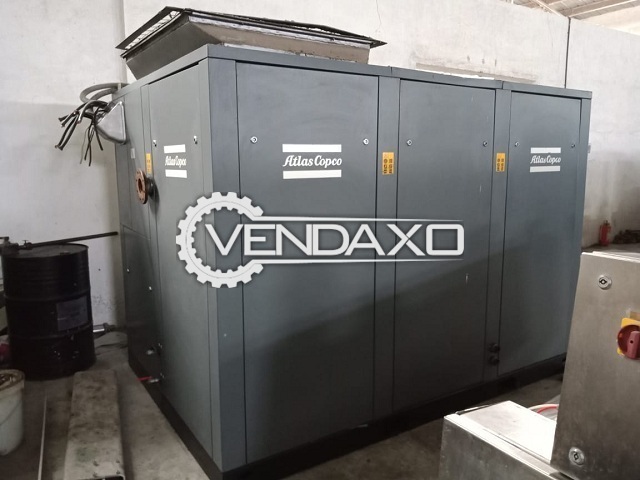 Dec 18, 2018
Introduction
An air compressor is a machine that converts electrical power into potential energy by utilising pressurised or compressed air. Air is forced into the storage tank greatly increasing the pressure until it reaches its upper limit. When this air is released in a quick burst, it releases a large amount of kinetic energy that can be harnessed for the desired purpose. Air under high pressure provides appreciable force, making it useful for a variety of applications. It has applications in many industries ranging from agriculture to manufacturing.
Applications
1) Agriculture
· Spraying crops with pesticides.
· Inflating tyres on tractors/other machinery.
· Powering dairy machines (such as milking machines).
· Powering water pumps using compressed air.
· Storage of wind energy.
· Operation of pneumatic air guns.
2) Manufacturing
· Cutting and welding equipment.
· Simple tasks like driving screws and turning nuts.
· Ejection of pieces from moulding machines.
· Adjusting roller and feed machinery.
· Lifting heavy objects.
3) Miscellaneous
· Oxidation of petroleum coking, cement plant bag house purge systems
· Powering systems of ventilation for boiling houses
· Supplying air at a high or moderate pressure to fill gas cylinders.
· Provision of air to a submerged surface supplied diver.
· Driving office or school building pneumatic HVAC system valves.
· Using an air blowgun for cleaning machinery.
Advantages of Air Compressors
The tremendous benefits of using an air compressor completely outweigh the high initial cost and secondary costs of maintenance.
Safer
In mining and tunnelling operations, electricity can be very dangerous if used improperly. Using air compressors to pump and drive controls is a much safer alternative.
Heat Recovery
The heat used from compression can be used in other applications in the facility. Since the cost of compression is pretty high, one can be compensated by using the heat produced. Space heating, heating of fluids/lubricants, or heating water are some potential ways to prevent energy from getting wasted.
Storage
Even if the production requires intermittent use, the air can be stored in the storage tank to be used whenever the need arises.
Tough applications
Steel mills and foundries aren't ideal locations for electrical equipment because of dirty surroundings and frequent electrical overload leading to malfunction. Granted that air compressors require periodic maintenance, it is infrequent and not permanent.
High-quality and affordable used Air Compressors of all types can be purchased here at Vendaxo.